=> OneMoreTry.app <=
"This nifty web site has a delay camera to help you practice a skill"
"One More Try automatically plays back a delayed recording of whatever you're doing ... "shrinking the feedback loop so you can practice faster and better""
=> Web, Art, & Mind Experiments <=
"Delicious humor *and* science!"
"[It] really connected different areas in a comprehensible way. I bookmarked it for whenever I want to give a layman an indication of the relation between complexity and creative coding."
=> SuperLuminauts <=
"Let's replay, we'll have one more go of that... I'm gonna win this"
"It's a top down sort of twin stick shooter that has a lot of physics about it - you're just going to have to watch... there's a lot more to it than we thought when we played the first round"
=> Data Visualizations <=
"In the biggest crossover event of the century, Tom Lum ... charted the number of views for every reference in Billy Joel's We Didn't Start the Fire. Yes."
=> Experimental Video Games <=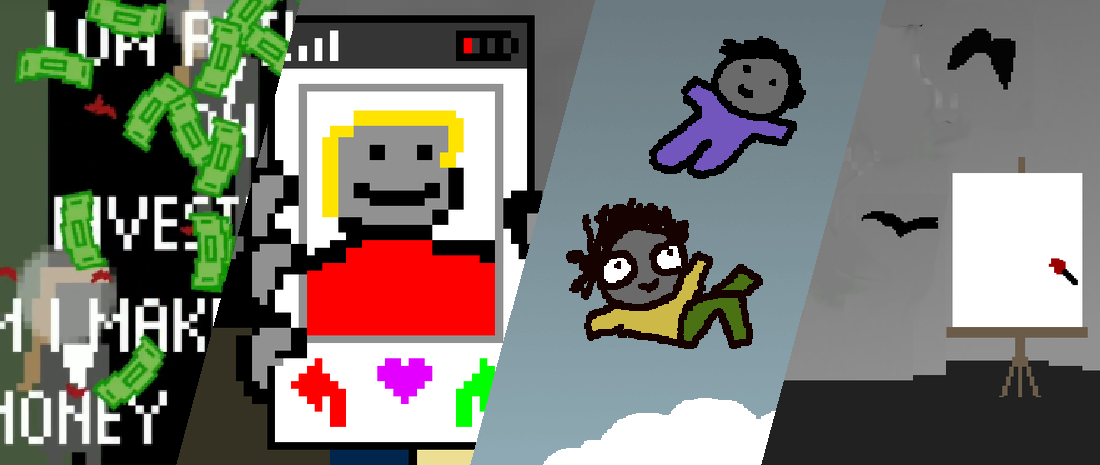 "Mechanical Feelings draws you in with its clever use of interface and its mocking vision of the year 2016, but if you pay attention to the small details, there's a surprising amount of depth and narrative that can be discovered throughout its short playtime"
"And it was perfect, because, like I said, I used to play games likes this all the time when I was a kid, and it, ahh, it just reminded me of when I was a kid, like, ahhh, I cannot recommend this game enough... aw I'm so in love with it, oh what was the name of the person who made it. Tommy Lum? T- something like that?"
"That was, that was magnificent... Although I'm a little terrified right now tonight"
=> Professional Work <=
"Kickstarter wants creators on its platform to be more transparent with backers about how their money is being used... to display their budget as a pie chart on their campaign page"